Hello,
Welcome to Hadfields
You've Got Taste

We've been serving the people of Huddersfield for over 60 years. With 15 shops across West Yorkshire, we have served millions of customers over the years. From sandwiches and pastries, to fresh bread – we make it all with love and craft.
15 stores throughout
the yorkshire region
From Linthwaite to Cleckheaton – we've got stores across a variety of Yorkshire landmarks, with the bulk of our stores being in Huddersfield.
We've been in business
since 1959
We're proud of our story and the time we've been in business.
Handmade products
using fresh ingredients
Handmade everyday and made using fresh, local ingredients, every time.
Millions of customers
served over the years
Since 1959 we've had millions of customers visit our stores, and we're proud to say a lot of customers keep coming back!
We're wholesalers too, providing
products for local businesses
As well as our 15 stores serving sarnies, treats and baked goods. We also have a wholesale arm of the business, serving some of the nations' well-known businesses.
We make everything from
scratch in our bakery
It's true. Everything that we make, is made by a baker who cares about making great tasting grub.
Our Vision
Always fresh, always local – that's what we strive for at Hadfields. Since 1959 we've served millions of customers from our network of shops throughout West Yorkshire. Our vision is to build a brand that is loved by everyone, and is an integral part of the local community.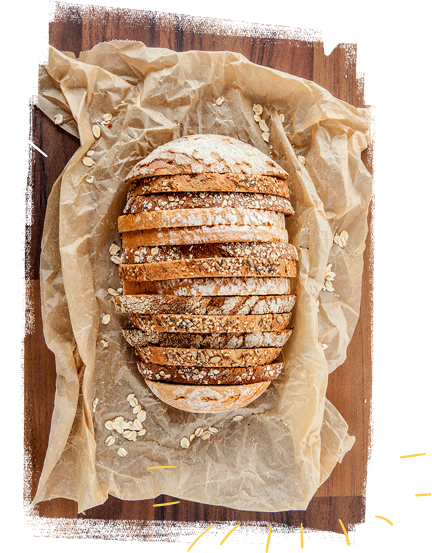 Proudly serving Huddersfield
since 1959
Since 1959 we've been at the heart of the community, serving bread, sarnies, confectionery and lots more. We're a family owned business and community is at the centre of the Hadfields brand.
What's Cooking?
Read the latest news from team hadfields